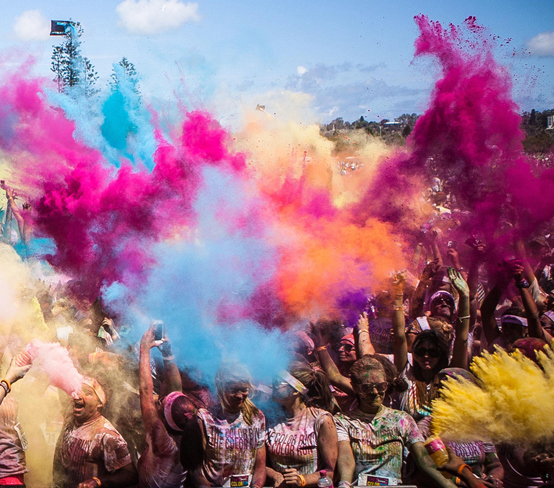 Sunday the 6th of September  is the date to mark on your calendar for those of you wishing to participate in this fun event.
This non competitive race is held in twelve differrent Spanish Cities and Benidorm expects to have at least 5,000 participants.  The race will start at 11:00 a.m, cover an urban circuit of 5 kilometers through the town and finish at the Plaza SS.MM Reyes de España. 
A festive alternative to the competitive races held annually in Benidorm such as the Half Marathon, the Race to the Cross or the Hotel Bali Towerrunning.
Participants commence the race dressed in white and every kilometer they pass through an archway where they will be sprayed with innocuous, biodegradable powder in 5 different colours so  "Run or Dye "
Inscription fees:
0 – 6 – 2€
7 -13 7€
Adults 12€