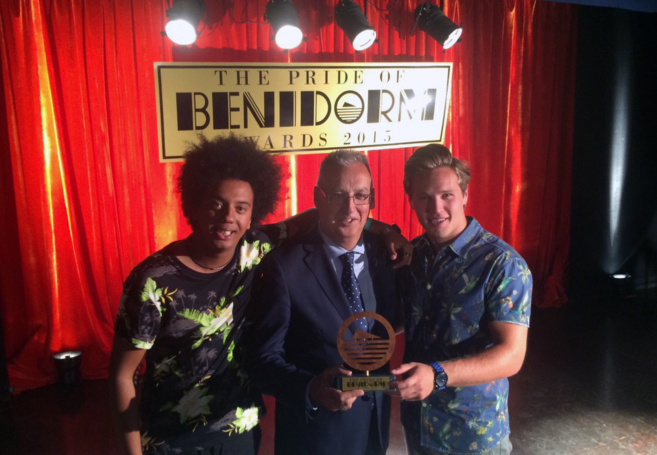 The Mayor of Benidorm played a cameo role today in the hit ITV Show Benidorm.
The show which is now in its 8th season has been filming on location in Benidorm since March.   This eighth series will contain seven, hour long episodes which will be filmed in the Hotel Pelicanos and various locations in the city.
Augustin Navarro played himself in the role of Mayor awarding the prizes for the "Pride of Bendiorm Awards" which was filmed in the Hotel Melia.    Mr Navarro awarded prizes to Tiger & Joey, portrayed by Danny Walters & Nathan Bryon respectively.  In this same episode Joan Collins returns to take part in the series.
Once filming had been completed Mr Navarro immortalized the day with a selfie with local producer Pere Agullo & with the actress Jessica Ellerby, who plays Amber.