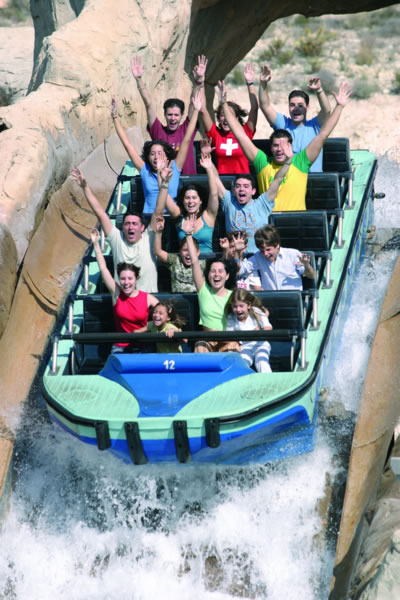 Click on the image to enlarge.
Terra Mitica is all ready for the summer season and will open to the public this Friday 11th of April.
This year Terra Mitica has two new shows on offer. "Nero" which relives the glory and madness of Nero, the last Roman Emperor from the Julio Claudio Dynasty and "La Jaima de Saqqara" a show of exotic oriental dances. 
Nero will be performed daily in the Circus Maximus arena in the Rome section of the park and "La Jaima de Saqqara" performed in the Egyptian section of the park.
The Benidorm Theme Park offers all its usual adrenaline rush rides and attractions, such as the Magnus Colossus, the longest wooden roller coaster ride in Europe.  Along its 1 kilometre route you will reach a speed of 100 kilometers per hour and the sharp bends and 35 metre drop, guarantee a thrill like no other! 
Titanide, guarantees a stomach churning ride with 360º turns, while Synkope the swinging rotating red dish will provide unforgettable sensations. 
All this and more await you at the Benidorm Theme Park.  Tickets are on sale now from this web site.  You can choose the one day entrance ticket for Terra Mitica plus Iberia park which includes all your rides in both parks or take the cheaper offer which is a one day entrance ticket  for Terra Mitica which includes the rides in Terra Mitica only.
Click here to purchase your tickets for Terra Mitica and Iberia Park
And here to purchase your entrance ticket for Terra Mitica.