Would you like to organise your own excursions?
Do you need and expert guide to make the most of your holiday?
Costa Blanca Tour Services offers you the possibility to contract professionals for any type of event.  Excursions, Hostesses for Congresses or Guides/interpreters.
Ask us for a quote! Fill in the form below with your requirements and we will reply promptly.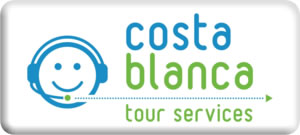 Click to enlarge