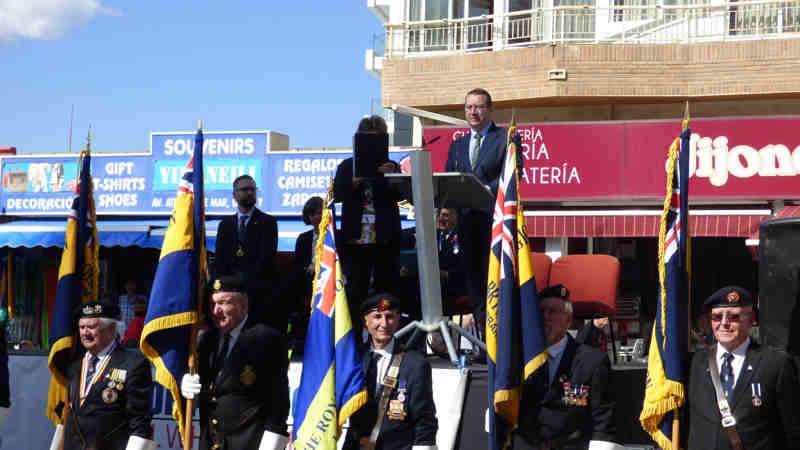 Benidorm's Mayor Toni Perez, took part in this year's local Poppy Appeal along with the British Consul in Alicante, Sara Jane Morris and representatives of the Royal British Legion and the Poppy Appeal in Spain, Lloyd Millen and Nigel Hails.
A parade took place through the town  finishing at the Rincon de Loix where they paid tribute to the British Military Servicemen fallen in the line of duty.  A group of pipers played the British and Spanish National Anthems on the bagpipes in remembrance.  
This year's  event in Benidorm, is the only event organized  to raise funds for the  Royal British Legion in Spain.