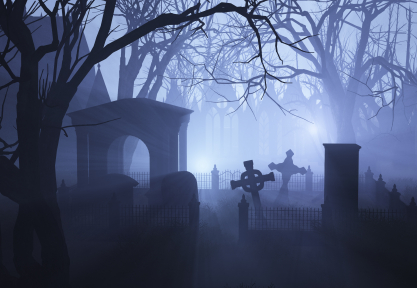 Join in the fun and have a night to remember !!   Terra Mitica, once again offer you a special Halloween Night Celebration on the 31st of October 2015.
Entrance to the park is from 19:00 hours until midnight with special themed activities, diabolical surprises, ghoulish characters and the option of a themed Halloween dinner.
The themed menu will be served the in the Restaurant Burger Mitica and consists of: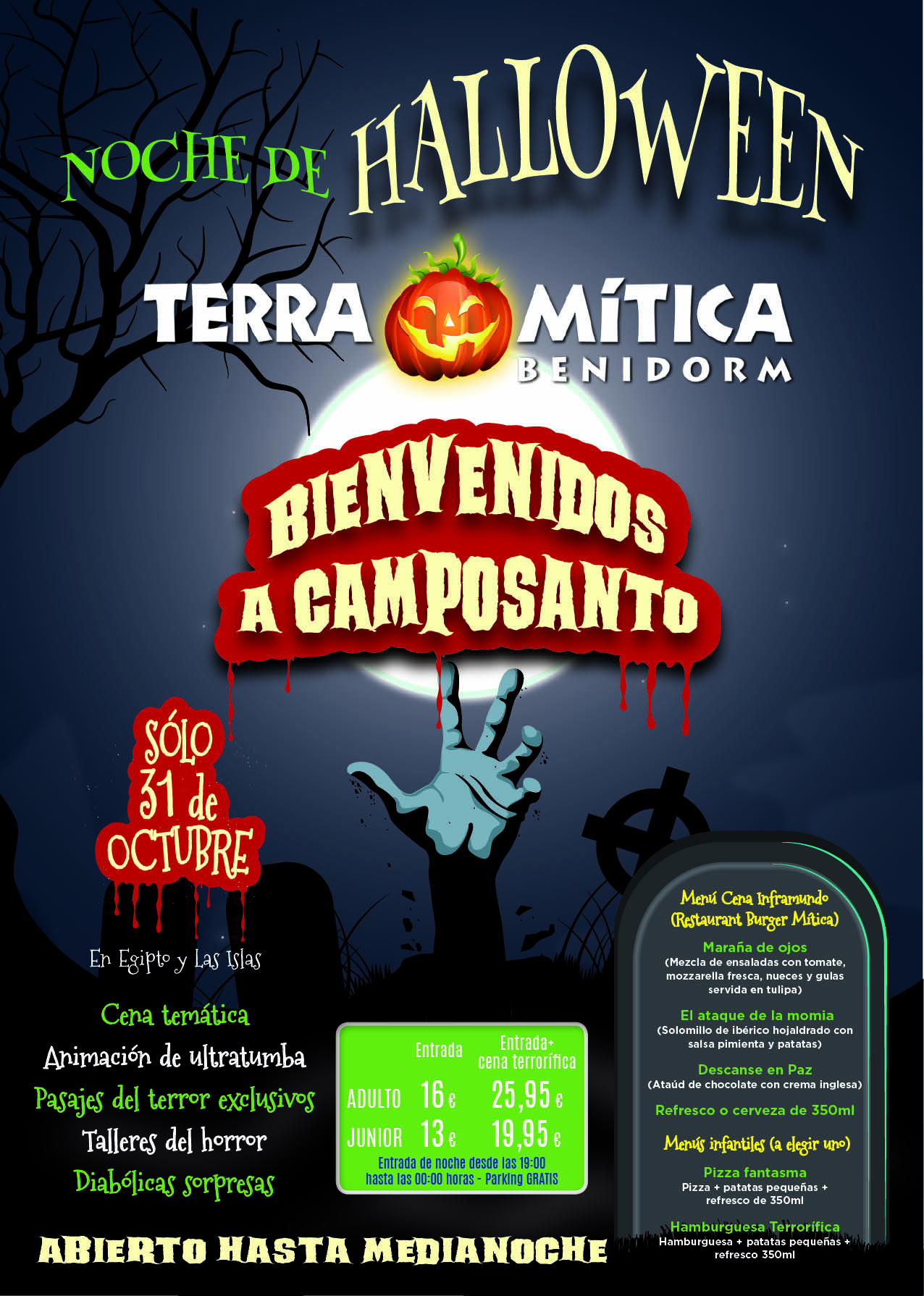 Snarled Mess with eyes.
Mixed salad with tomato, fresh mozzarella, walnuts and eels.
The Mommy's Attack
Pork fillet in pastry with pepper sause and potatoes
Rest in Peace
Chocolate coffin with custard cream
Soft drinks or beer.
For the Children, they can choose from:
Ghostly Pizza
Pizza with small fries and a soft drink (350 ml)  OR
Terrorific Hamburger
Hamburger, small fries and a 350 ml soft drink.
Entrance Prices are:
Entrance Adult 16€ & child 13€
Entrance with dinner adult 25,95€ & child 19,95€.
Tickets can be purchased from our office Benidorm Excursions in the Calle Gerona 48 , just near the Hotel Nereo where we will make the dinner reservation for you.