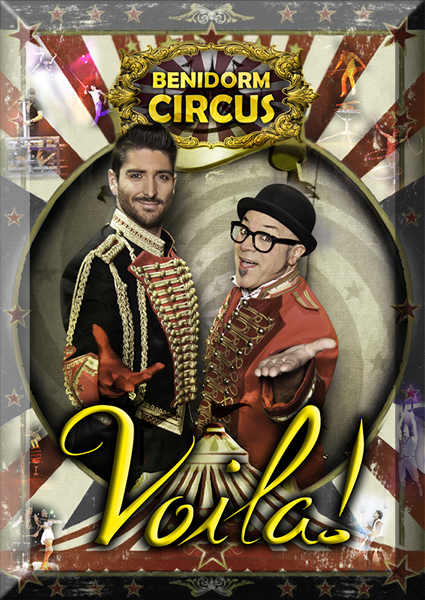 Benidorm Circus is currently rehearsing for their new show "Voila" which will open on Saturday 7th May 2016.
 Another affordable afternoon's entertainment for the family.  The Benidorm Circus opens every Saturday afternoon at 6:00 p.m with the traditional clowns, visual acts and acrobats. 
Tickets are priced at 15€ for adults and 8€ for Children.
You can purchase your tickets in advance from this website with a 1€ discount per person, or pop in and see us in our office in the Calle Gerona number 48, 03503 Benidorm, where we can attend to you personally.  Our office is very close to the Hotels, Pelicanos, Ocas, Nereo, Calypso, Riviera, Flash, Ambassador, Dynastic, Melia, Mediterraneo, De Loix .