Just outside Benidorm on the way to Finestrat is the Go Kart Track, Karting Finestrat. A large asphalted track which is open all year round, it is perfect for organising your own Grand Prix or spending a few hours in the company of friends or colleagues.
You can arrange your own competition with a minimum of 8 friends and have a BBQ afterwards, all for just 50€*.   There are a variety of 4 stroke 270c.c  karts available and for competitions the special 390 go kart.
 There are Go Karts available for the children and there is also a special Children's track for the 4 to 5 age group.  Children must be over 7 to use the adult track and must comply with the height limit of 1,45 meters.
Children's sessions lasts 10 minutes and the cost 15€.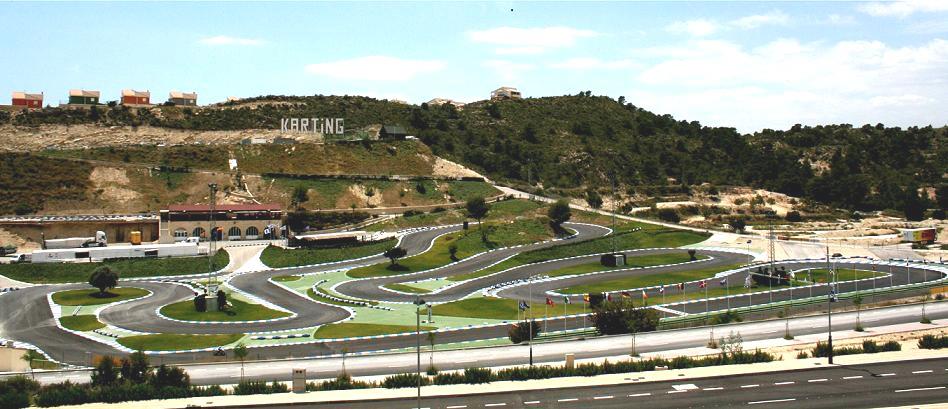 Adult prices depend on the type of Go Kart and range from 22€ - 50€.
Price list - 10 minute session:
Children's Kart 15€
Two seat Honda 270 with a maximum speed of 50km per hour 22€
Honda 270 individual Go Kart (max speed 50km per hour) 25€
Especial Honda 270 (max speed 80 km per hour 30€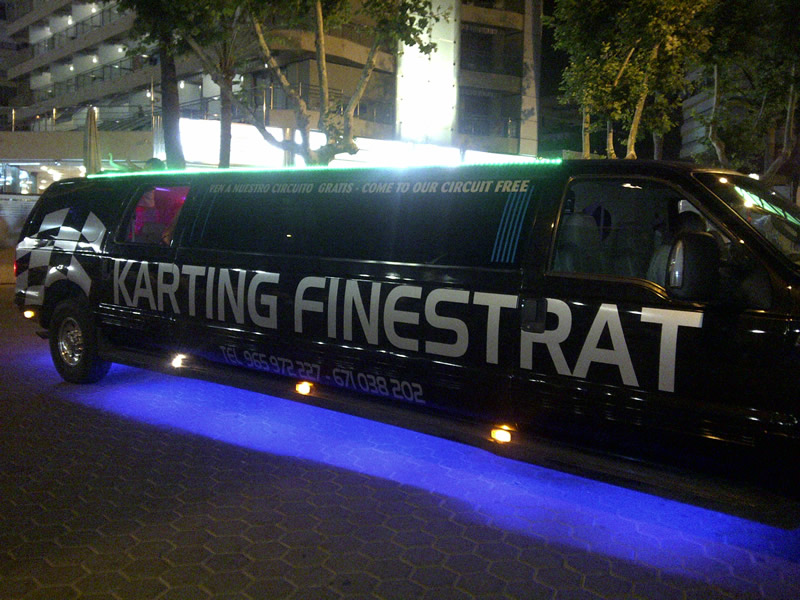 Honda 390 (max speed 95 km per hour 40€
Competition Honda 390 max speed 110 km per hour 50€
Karting Finestrat offers free transport to and from the track for their clients in the Benidorm and the Marina Baixa area (from Vilajoyosa to Altea) and will pick you up in a limousine, depending on availability.      
*prices summer 2013.
You can book for both the Karting Benidorm and Karting Finestrat from our office in the Calle Geronal 48 03503 Benidorm or here on line
Click here to book Karting Finestrat
Click here to book Karting Benidorm