Another first for Terra Natura Benidorm!
This time the Benidorm animal park has successfully inseminated a 12 year old Asian lion (panther Leo Persica) named Jasdom.
Jasdom and Bala, a 10 year old male have been together at the park since 2007. Jasdom came to Terra Natura from an English zoo and Bala from a zoo in France. Although both are healthy, Jasdom has never managed to conceive.
One of the park's aims was to have a reproductive pair from this species because the species is in danger of extinction.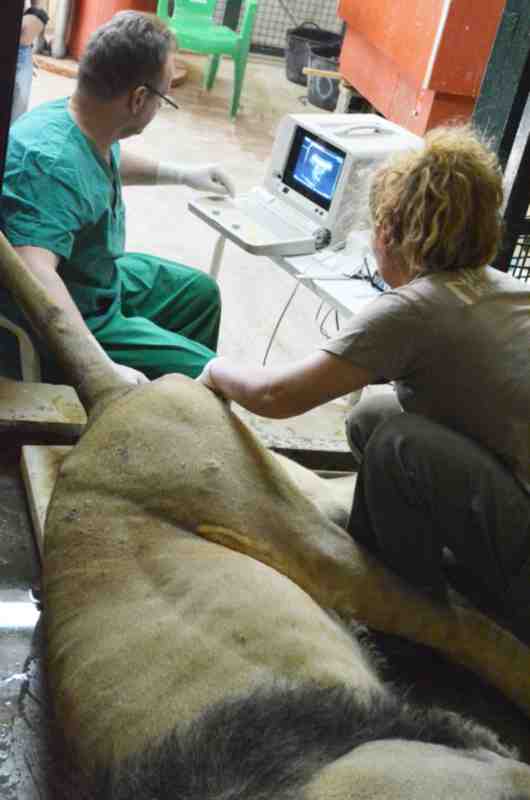 Experts carried out a series of tests, all of which proved negative, the pair were perfectly healthy, so artificial insemination was then considered.
To do this they needed some help, so they contacted Dr Frank Goeritz from the Liebniz Institute for zoo and wildlife research. Dr Goeritz belongs to a group of veterinary surgeons specialized in assisted reproduction in wild life.
Ensuring that Dr Goeritz visit coincided when Jasdom was on heat, the vets began the preparations for the process. Once an echography confirmed that Jasdom ovulating, Bala was anaesthetised and semen samples taken for analysis. Hormones were also administered to stimulate ovulation, then Jasdom was given her anaesthetic and inseminated with the sample.
The whole process took four hours and was carried out by a team of 10 people. Experts hope that Jasdom will conceive but will confirm this with a hormone analysis in the next few weeks.
Both animals have recovered from the anaesthetic and have returned to their normal daily routine at the park.