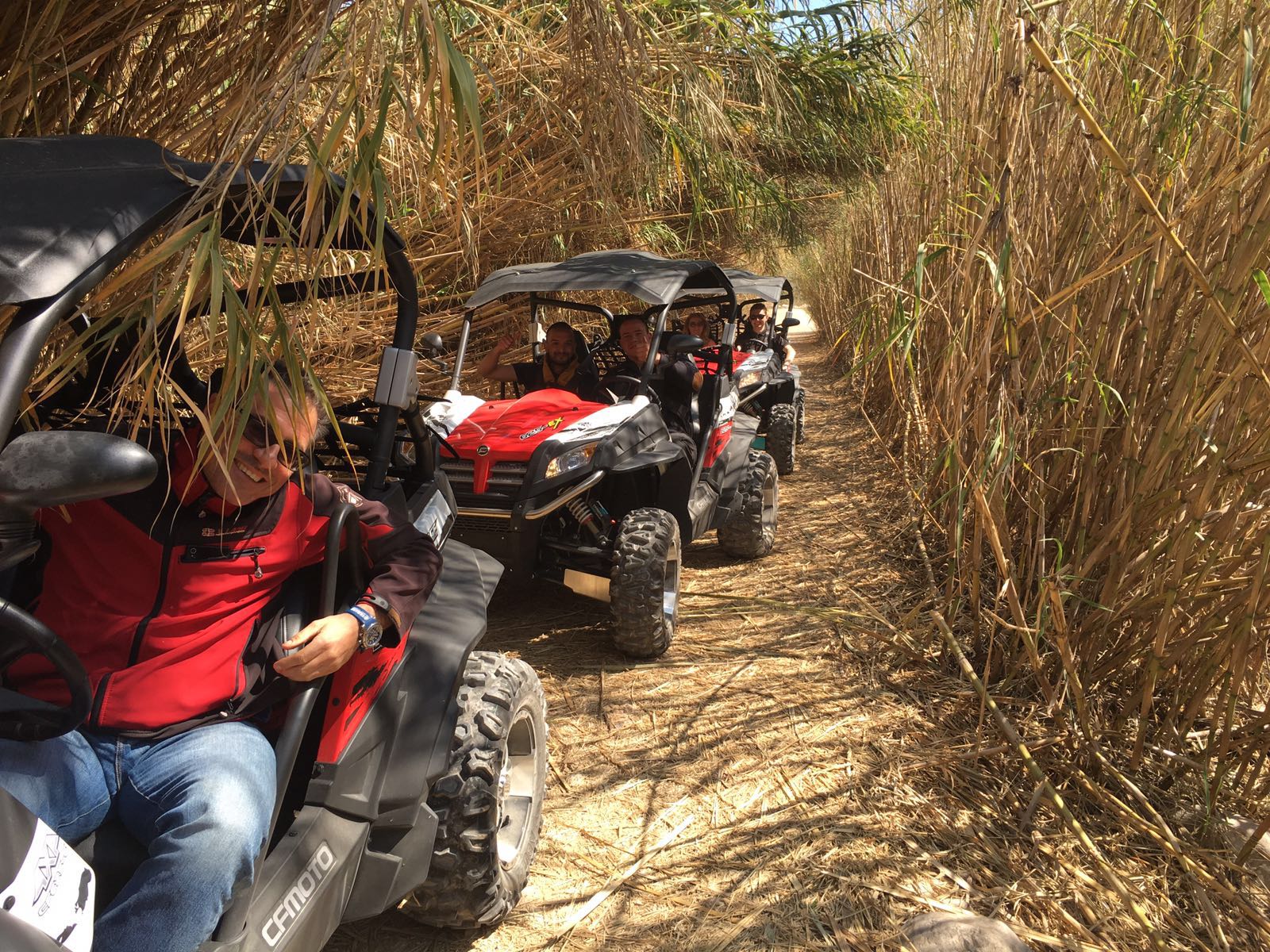 Looking for a bit of adventure while on holiday in Benidorm?
Benidorm has a wide range of excursions, water sports and outdoor activities with something to please everyone.
Explore Benidorm and the surrounding area on one of these guided routes in the company of your family or friends.
The more adventurous could try an off road safari on a Yamaha 660 c.c., fully automatic 4 x 4 Quad. Each quad has a capacity to take two people and you can choose from a 1 hour, 2 hour or 3-hour excursion. Don´t worry if you have never driven a quad or a buggy before, you will be shown the basics before setting off.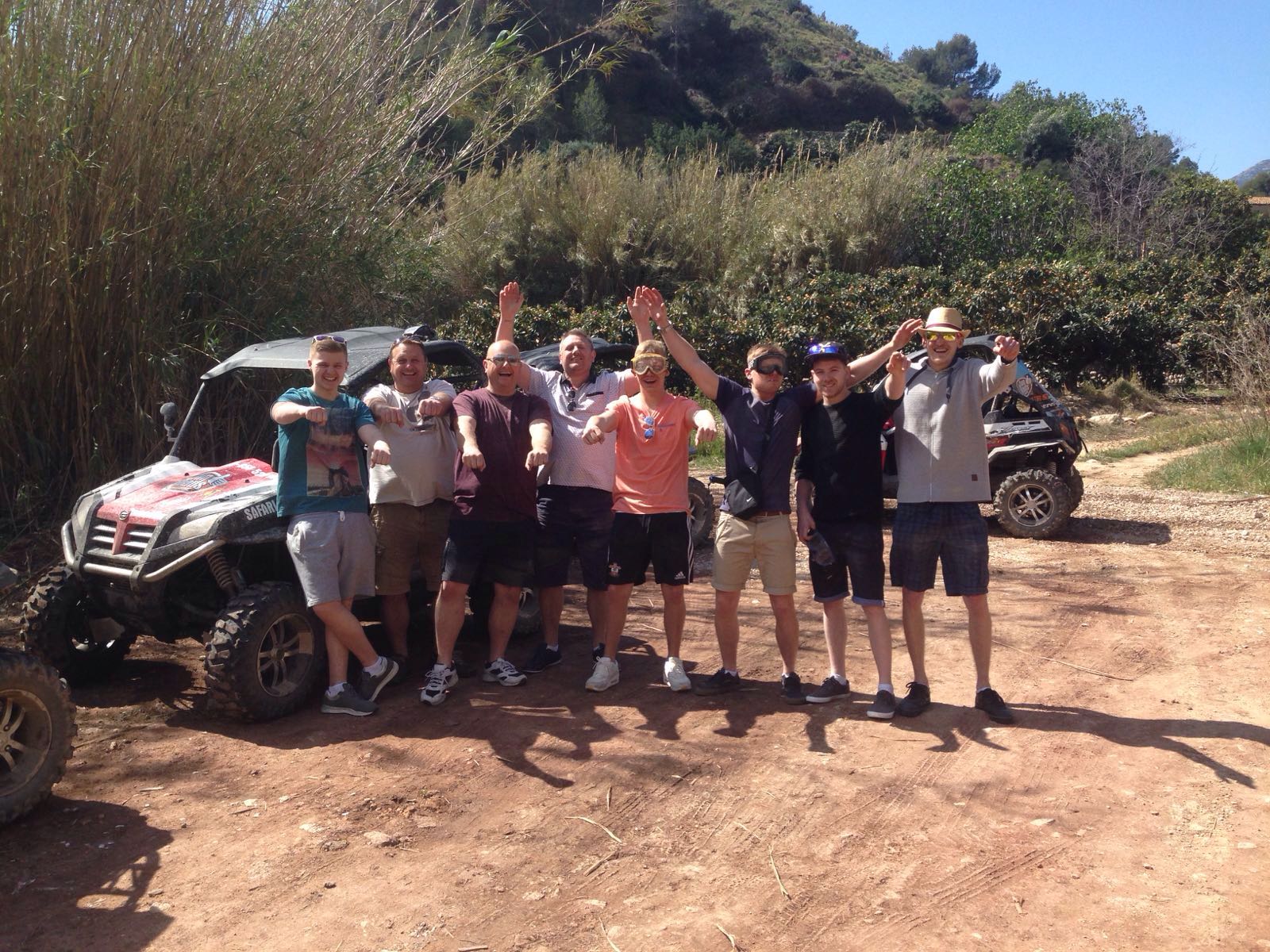 There is also the option of a safari in a two seater CFM 660 c.c., automatic 4 x 4 buggy, fully equipped with seat belts and the option of a 1, 2 or 3-hour route.  
The routes are varied and great fun.  The one-hour buggy route combines both tarmac and dirt track, climbing up the Sierra Helada mountain to the cross. The two-hour route takes you inland through the countryside, passing orange groves and allowing you to discover some of the area inland away from the coast. The 3-hour excursion take you to the beautiful Algar Waterfalls where you have some time to take a refreshing dip.
Take the plunge and go for the extreme option and try one of the excursion packs which combine a quad or buggy excursion with a jet ski excursion.  
All you need is a B1 driving licence and a passport for these 4 x 4 adventures, no license is need for the jet ski excursions but you do need to be over 16.
Click here to book your quad or buggy safari now or call in and see us in our office to make your booking with us personally.