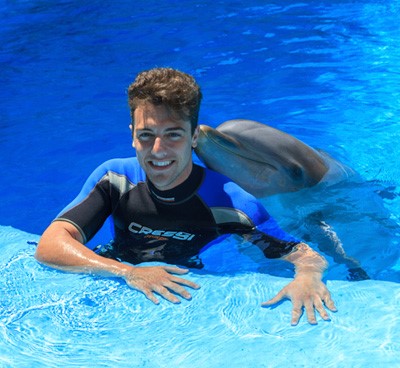 Swim with the dolphins or sea lions in Mundomar Benidorm.
Mundomar, the marine and exotic animal park in Benidorm offers you the opportunity to swim and interact with the dolphins or sea lions in the park.
This unique, once in a life time experience can be part of your holiday in Benidorm or a birthday or anniversary gift for a family member or friend.
The encounter includes your entrance ticket to the park, a 30-minute activity with these beautiful highly intelligent mammals, a souvenir towel, 2 photographs and a refreshment after the activity.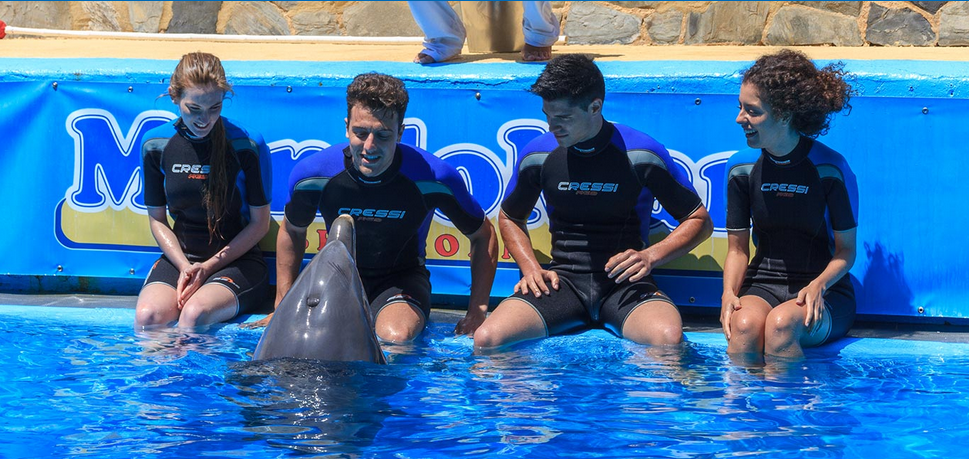 All participants are provided with a life jacket and wet suit, must be able to swim, have no disabilities or in the case of female participants must not be pregnant. Children between the ages of 5 to 12 years of age can also take part but must be accompanied by an adult, so both would have to do the activity.
To book your Dolphin Encounter, call into the Benidorm Excursions office in the Calle Gerona 48, 03503, Benidorm and we will check for availability and make your booking. Then all you have to do is enjoy!