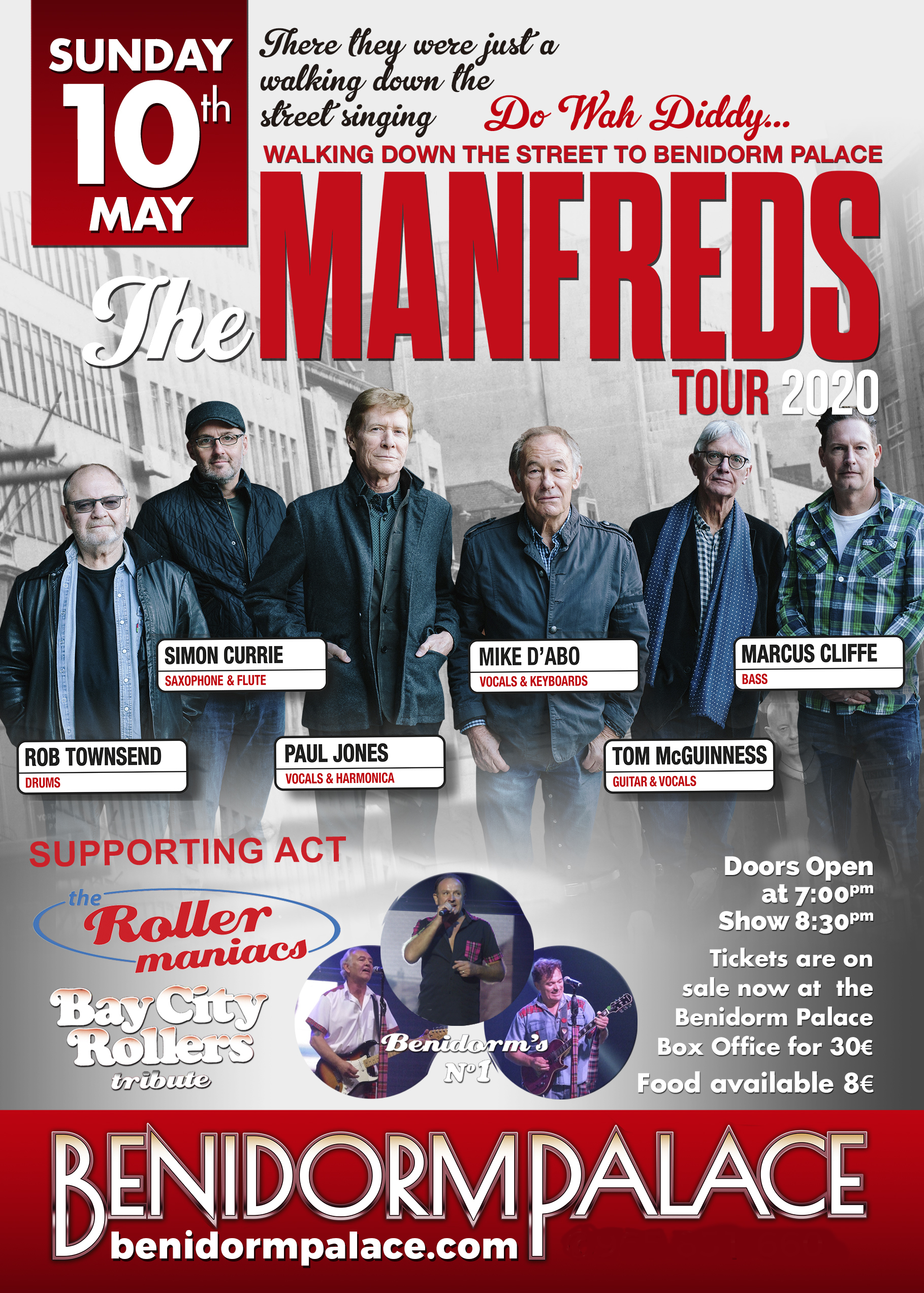 A blast from the past!
If you remember the Bay City Rollers and Manfred Man this is the night for you.
The Manfreds are back on tour for 2020 and will appear live at the Benidorm Palace on Sunday 10th May 2020.
Supporting act will be the Roller Maniacs a Bay City Rollers tribute band.
Tickets are on sale now for 30€ with the option to enjoy a fish or chicken and chips meal for 8€ more.
Click here to purchase your tickets now.