Mustafa Danger the main attraction at the Benidorm Circus flirts with danger on a daily basis.  He performs live every Sunday at the Benidorm Circus and has just been awarded another Guinness World Record.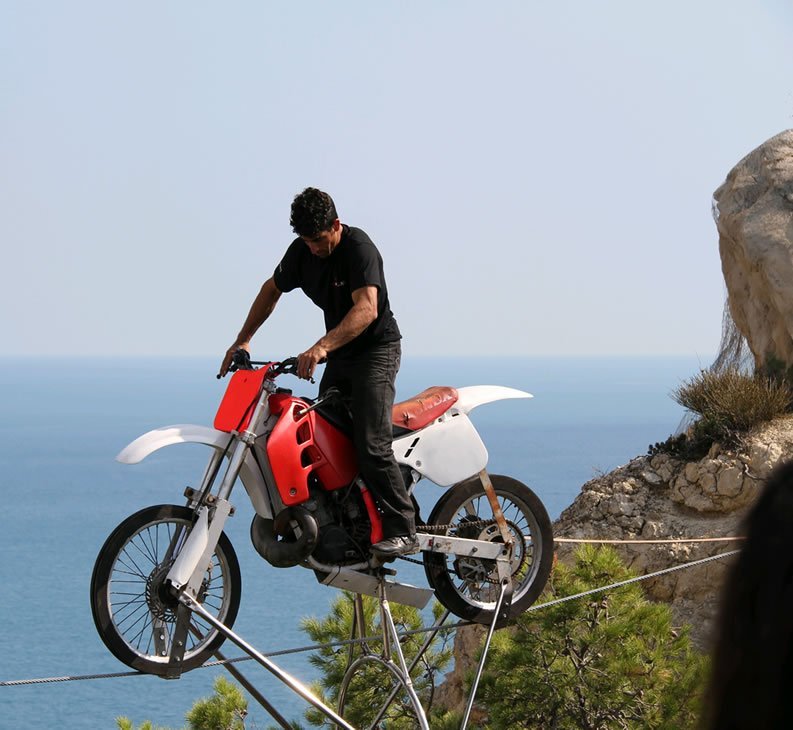 On this occasion he drove a motorbike across a thin steel cable which was attached to two points, 140 metres from the ground and approx. 500 metres apart.
Mustafa was assisted by a fellow countryman who acted as a counterweight hanging from the undercarriage of the bike.
In achieving this, Mustafa broke his previous record for height and distance which he established by crossing the Real Madrid football pitch, the Santiago Bernabeu from one extreme to the other. i.e. from the north side to the south side, a distance of 200 metres, 40 metres from the ground.
This dangerous feat captured the attention of the spectators who were spellbound during the interminable minutes it took to complete.
F.J.Villaplana