If you are looking for a different day out, then this is the excursion for you!
A panoramic jeep tour in the company of a friendly informative guide in an 8 seat jeep, driving through the city to three view points with breath-taking views, anecdotes and local history thrown in as well along the route.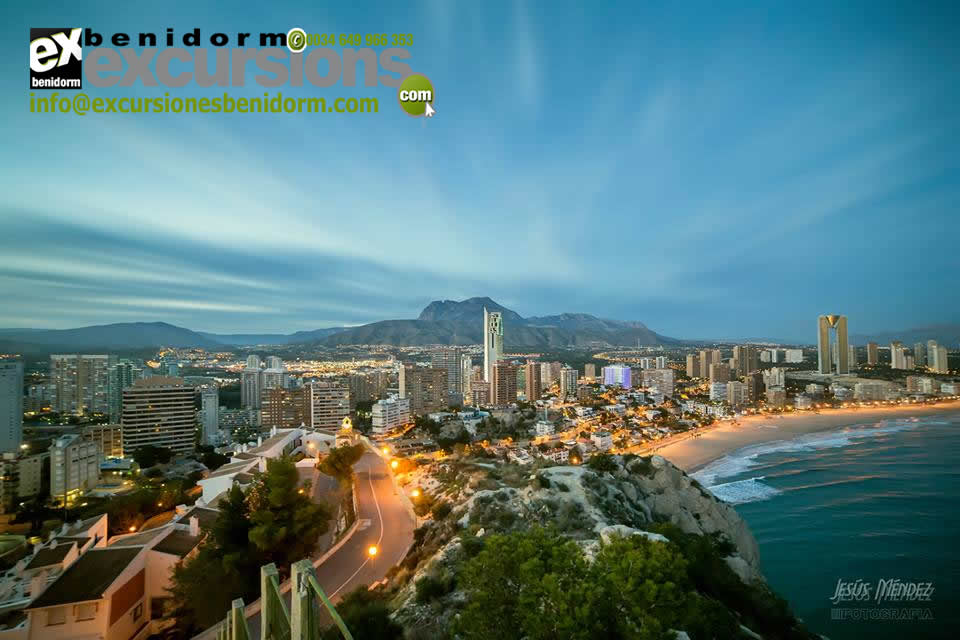 The origins of the city, its fishing history and how it developed to the quintessential tourist destination of today.
The famous Benidorm Cross that overlooks the city and shines its light from the peak of the Sierra Helada Mountain is the first stop.   The magnificent skyline of the city lays beneath you, the impressive white sandy Levante Beach and the Mediterranean Sea rippling along the shore.  Discover how the Bikini revolutionised Benidorm, the skyline and the surrounding mountains.
The Tosal de la Cala the second view point and archaeological site where remain of the Iberian and Roman Settlements have been discovered was used for centuries to guard the coastline and its inhabitants. 
The Sierra Cortina Mountain just behind Terra Mitica theme park provides the perfect vantage point to contemplate the whole city and learn the legends of the Puig Campana.
This NEW, unique half day excursion runs every Tuesday morning.  It is a fantastic, informative tour, the ultimate panoramic tour of Benidorm.