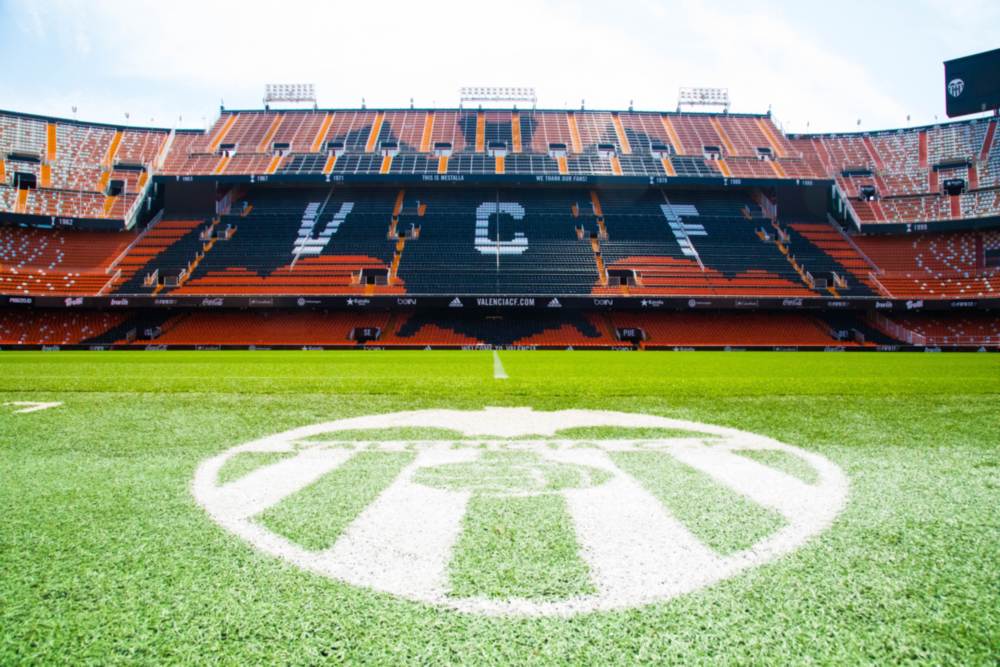 Enjoy this NEW excursion departing from Benidorm every Monday.
This full day trip will take you to the marvellous city of Valencia, the 3rd largest city in Spain, you will learn all about its historic past on the guided walk through the city center with an official guide.   Discover its Roman origins, its Muslim past and admire the Gothic articteture of the Cathedral and the Silk Exchange which is listed on the UNESCO World Heritage Site.   From the old to the new, you can admire an Art-Nouveau-style house known as Gantxo Point House or the Central Market a jewel of modernism.

If you have ever wondered what it feels like to sit on the players bench and look out across the pitch this is your opportunity.
In the afternoon you will have a guided tour in English of the Mestalla Football Stadium, home to Valencia Football Club. The Mestalla Stadium has a capacity for 55,000 people but there is a new stadium currently under construction which will replace this one.   Valencia Footbal team has just celebrated its 90th birthday and the stadium was built in 1923 so on this tour you can share in some of the club's important historic events over the years.